In this SAP FICO topic, we have explained the step-by-step process to define the accounting clerk along with the proper screenshots.
What is Accounting Clerk?
Accounting Clerk is SAP FICO helps the user for reporting purposes where the user can assign employees for every vendor they create and maintain.
IMG Path

Financial Accounting (New) -> Accounts Receivable and Accounts Payable -> Vendor Accounts -> Master Data -> Preparations for Creating Vendor Master Data -> Define Accounting Clerks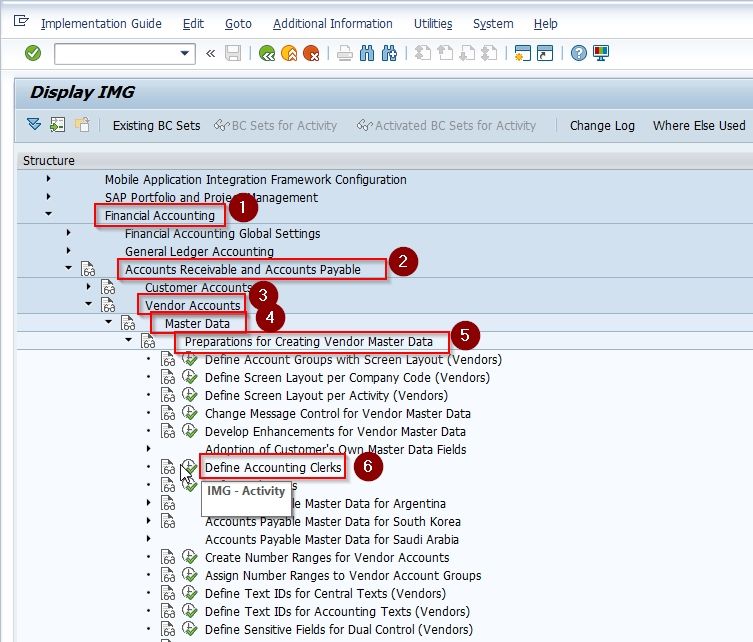 How to Define Accounting Clerk?
Please follow the steps below to define number ranges for the customer account group
Enter t-code OB05 in the SAP command field and press Enter to execute it.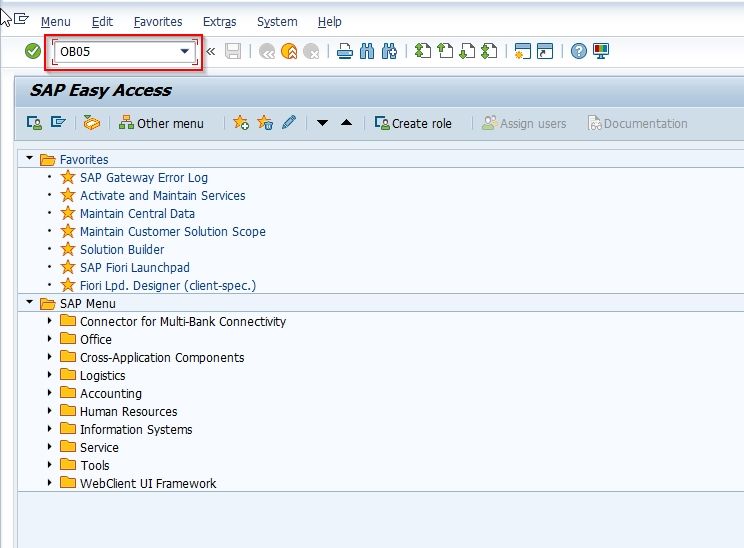 Now on Change View: Accounting Clerk": Overview you will see the list of previously defined accounting clerks in your SAP system.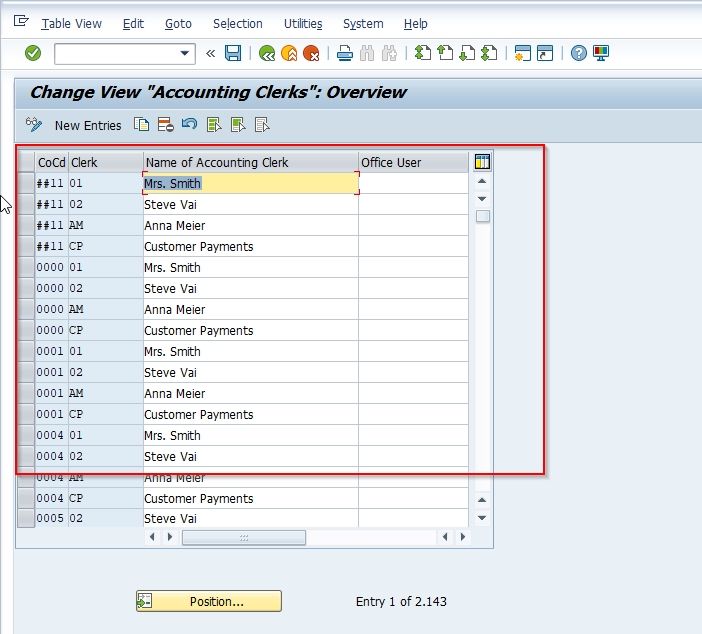 Next, click the New Entries button to define new accounting clerks in the SAP system.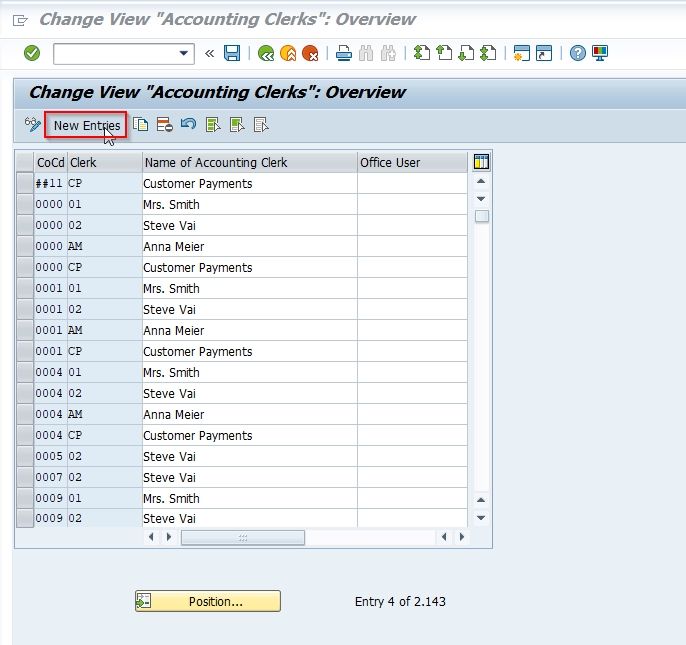 Now on the next screen enter the following details for the new accounting clerk: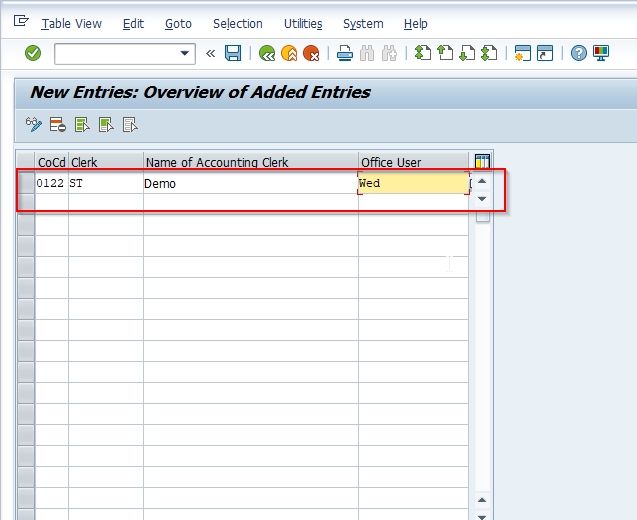 Once all the details have been entered click the Save button to save the new accounting clerk.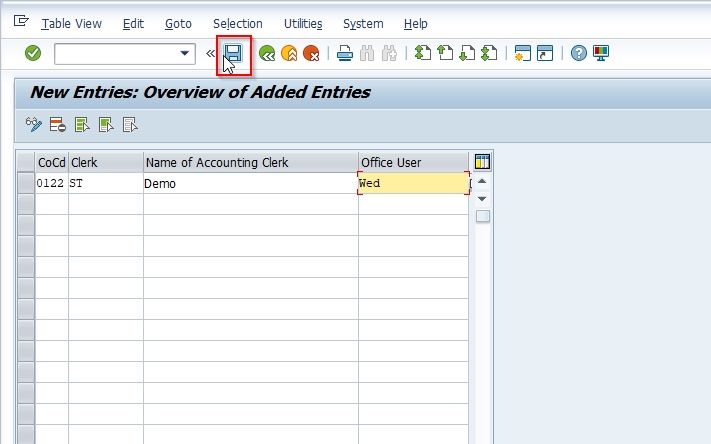 Now select your Customization Request id and press Enter to go to the next screen.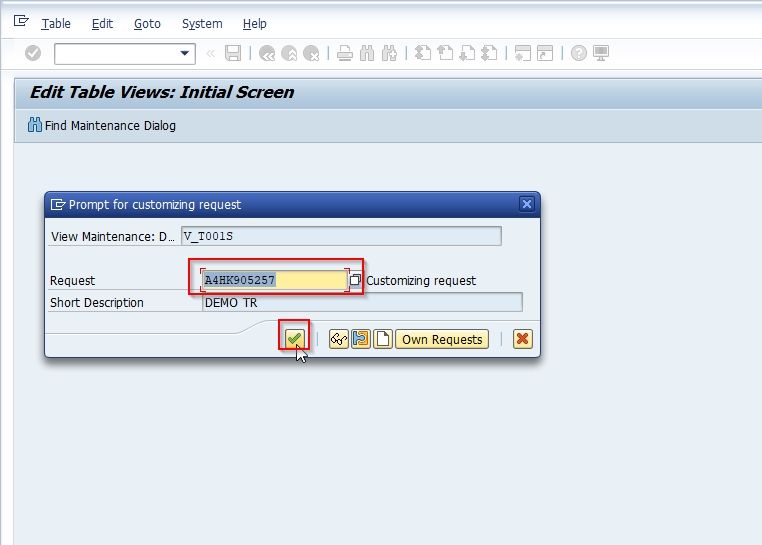 Next, the message Data was saved will be displayed at the bottom of your screen.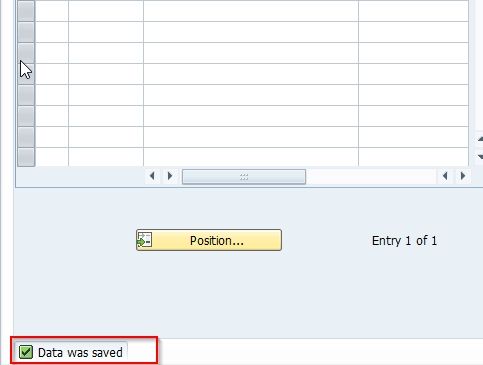 You have successfully defined the new accounting clerk in your SAP sysetm.