Definition or Meaning - What is SAP HR?
Full form or SAP HR stands for (Human Resource), an interesting and useful SAP module, uses smartly developed components for streamlining the organization structure of client organizations. Its power packed features are being widely used for designing enterprise structure models on the basis of customized business processes.
Marketing, finance, HR, R&D, Sales and distribution, etc are some of the important departments that are responsible for the proper functioning of the entire enterprise. Their accurate operations lay down the right platforms for the smooth operations of other departments. SAP HR is a popular ERP tool that is being used for automating the processes of an enterprise and enabling the implementation of business objectives in a more effective manner.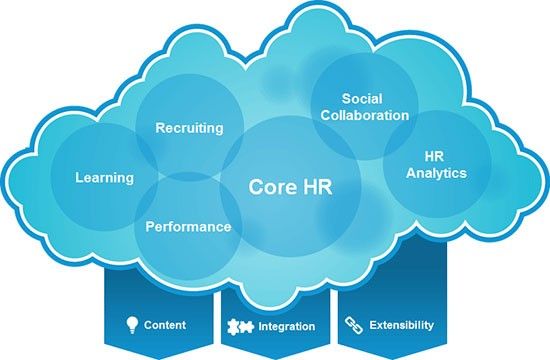 In the contemporary scenario, employees are the biggest asset for an organization. This makes the task of managing human resources and the company's workforce all the more important. From the processes linked with the Recruitment of new employees to impartment of training, assigning of salary and roles, staff administration, storage of employee specific data, payroll management and more; the SAP HR Module (Human Resource) automates it all and takes the load off the HR department.
The main components used by SAP Human Resources
Client: The term used for the entire corporate group or those at lower levels.
Company code: Legally required in financial statements, the company code is defined in accounting elements like the balance sheets, profit and loss statement and other compliance documents.
Personnel area: Unique to each client, it is used in SAP HR and is assigned to a specific company code.
Sub Components of SAP HR
Personnel administration and management: This part of the module performs a wide range of necessary administrative tasks such as assigning of roles to employees, recruitment, data management and maintenance of employee master data, terminations, bonus issues, salary and so forth.
Personnel Planning Development: It conducts the training of employees for skill enhancement in line with specific company requirements. This part of SAP HR also deals with the certification for employees and supporting of management plans by improving workforce skills.
Organizational Management: OM appropriately establishes and streamlines the relationship between all organizational units, positions and SAP jobs. It facilitates the analysis of an organizational hierarchical structure that is based on enterprise scenario.
Travel Management: This segment maintains the travel records of employee travel such as travel forms, reservations, reimbursement and so forth.
Time Management: It records and evaluates work schedules, employee time data, annual leaves, working hours, attendance records and more.
Payroll Accounting: The processes in this module includes numerous payroll tasks--basic pay, employees salary, remuneration, sick leaves,
correction, vacation leaves, payments to third parties, payroll report generation as well as submission of all relevant data to the financial and accounting system.
If well integrated with other SAP modules and external systems, the SAP HR Module can easily manage all the information related to the employees in an organization. In a nutshell, it is a must for organizations looking towards better HR solutions, globally.
Scope and Opportunity of a Career in SAP HR
SAP HR is the highest paid SAP module and encompasses various profiles like those of a SAP payroll consultant, SAP HR Consultant and other specialized positions. A SAP HR consultant uses automated SAP tools for streamlining the functional HR domain of his/ her client organization. The tasks on hand include organizational and time management, time scheduling, payroll management, training and certification, assigning of roles, personnel management and HR administration. Candidates with experience in SAP HR and SAP HR Payroll management stand a good chance in this field if they have enough experience.
Certified SAP HR freshers may look forward to a salary of 25K to 60K while those with requisite skills and greater levels of experience can strive for up to 620K. Huge incentives are in store for better performers.
Become a Certified SAP HR Consultant
Students enrolling to this course should have basic experience in human resource management, organizational management, data configuration, payroll management and accounting procedures.
The basic requirements for this course are:
A university degree with HR as one of the subjects.
Good communication and time management skills.
The ability of working with the right team spirit.
A minimum experience of 1- 2 years in the field of SAP HR implementation.
Basic knowledge about HR, payroll and the IT domain.
MBAs with HR and those with PGDM certification in HR are the best candidates for the course. Though preliminary knowledge of SA tools is welcome, it is not mandatory. Those with excellent leadership traits may look forward to a boost in their career graph after going through the SAP HR program.
Explore this module of SAP–you will not be disappointed!
Read Next:
SAP HR (Human Resource) Certification Cost and Course Duration in India