Definition or Meaning - What is SAP OCM?
Full form or SAP OCM stands for (Order Change Management), facilitates the working of ECH or Engineering change management which relates to the changes which can be made in the master data in a well- organized manner as and when required within a process which needs to be changed. In Turn, OCM also increases the efficiency of Future procurement elements which are created directly with a changed product structure.
Order change management expands the functionality of change management for production orders and also affects the existing procurement elements which includes planned orders, production orders, and even purchase orders all are as a portion of the change process. The starting point of the change process begins upon the data in the sales order or master data getting altered.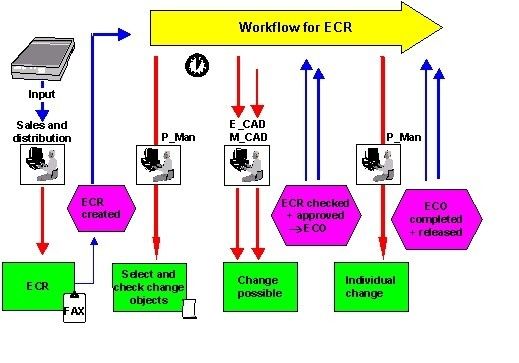 Order change management is not a mandatory requirement across all cases. A few things should be considered before ensuring changes in the production orders are required or not:
SAP OCM (Order Change Management) does not need to be used in all cases. You should, therefore, check whether the following options are sufficient for changing production orders in your particular case:
Any manual changes to the production order
Reading the master data thoroughly.
Usage of assembly orders
All the change process in OCM are based on the following:
Initiating Objects: All the initiating object records denote the changes either in the purchase orders or in master data, which facilitate the required changes to production orders. These initiating object also regulates which all procurement elements are also adversely affected by a change and that's when a Procurement Element Change Record is created for each one. Post this a controlled change of production orders takes place which is done on the basis of the procurement element change records. Changes are checked, executed and determined.
The change process is deemed to be fully completed once the production order has been changed.
For production orders, only the full change process can be carried out. For fixed planned orders and purchase orders no changes can be made in the entire change process, however, these can be branded as affected procurement elements once changes to sales orders are carried out.
The order change process does not have any provision for the following support changes:
Sequences
Co-products
Components for which a batch split has been executed
In master data changes, the order change process does not support changes in the following:
Alternative Items
Headers of phantom assemblies
Production resources/tools
The usage of alternative dates in change numbers
Materials for which discontinued parts have been defined
Trigger points
The network structure in collective orders
Sales order changes do not support multi-level make-to-order production without direct production. In this scenario, only the top order can be attuned.
Order change management is definitely beneficial for very Large Projects Customers and has known to play a pivotal role in the success of Change Management of SAP projects.